So the weather forecast for this week says that it's going to be a bit sunny. And also kind of cloudy. With odd showers here and there. Basically the weather forecast has no clue, just like the rest of us. But just in case you were short of a few ideas for the week ahead, we've devised a day-to-day schedule of all the best activities happening in London. Oh and they're all happening outdoors. (You can always take a rain check).
SUNDAY 21st JUNE
Taste of London, Regent's Park
It's the last day of this annual summer event, as once again Regent's Park has been turned into a foodie wonderland, with over 40 of the most exciting restaurants in London offering up an array of tastes and culinary delights to satisfy your cravings. We're most excited to see what delicious things Peruvian chef Virgilio Martinez serves up – his restaurant LIMA Fitzrovia was London's first Peruvian Michelin star restaurant. Come with an empty stomach. And hungry eyes.
MONDAY 22nd JUNE
The Seagull @ Regent's Park Open Air Theatre
The Regent's Park Open Air Theatre has become something of a summertime ritual for London theatre enthusiasts. It's kind of like open-air cinema's more sophisticated older brother. You don't have to know your Chekhov from your Ibsen, however, to enjoy this outdoor evening of entertainment. It's all about the summer vibes. Pack a hamper to enjoy on the picnic lawn and don't forget money for an ice cream at the interval.
TUESDAY 23rd JUNE
Spitalfields City Farm, E1 5AR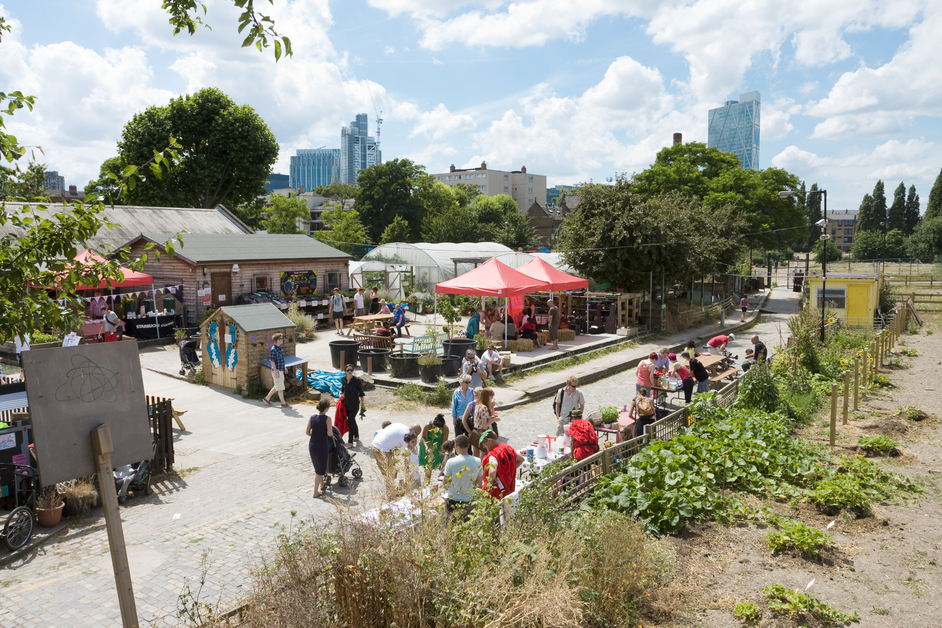 I wish I'd known about this when I was a kid… Oh who am I kidding, I'm totally going next week. With characters like Bayleaf the donkey and Bentley the goat awaiting you, how could you not? Inject a bit of country life into your day without leaving East. It's free and fun for all the family.
WEDNESDAY 24th JUNE
Watch Your Head performs A Midsummer Night's Dream in the Savill Garden
For a bit of midweek fairy fun, we've found an immersive, open-air theatre experience that looks kind of magical. A musical troupe of 12 actors will transform Britain's finest ornamental garden into a world of warring ethereal Kings and Queens, star cross'd lovers and one Bottom with an Ass's head. There's no assigned seating (in fact, there's nothing normal about this Shakespeare production) but you can book your tickets through the events discovery app Fever, if you download it now. Hampers of refreshments and delicious drinks will be served in the interval. This one feels more British summer than a pitcher of Pimm's. We're very excited.
THURSDAY 25th JUNE
This year the Serpentine is celebrating the 15th anniversary of its summertime pavilion – a much anticipated landmark in London each summer. This year the designers behind the creation are Spanish architects selgascano: the design render shows an amorphous, double-skinned, polygonal structure consisting of panels of a translucent, multi-coloured polymer woven through and wrapped like webbing. Visitors will be able to enter and exit the Pavilion at a number of different points, passing through a 'secret corridor' between the outer and inner layer of the structure and into the Pavilion's brilliant, stained-glass effect interior. Kids will love it too, as it looks kind of like a wacky playground. It's totally free and it's on until October 18th. But it's probably best enjoyed on a sunny day.
FRIDAY 26th JUNE
The Who @ British Summer Time Hyde Park
Didn't manage to get a ticket to Glasto? Well you still haven't missed your chance to see one of the most influential rock bands of the 20th century perform LIVE. There's also free event access on the 19th and between the 22nd to the 25th, including a street food market, over five themed nights of blockbuster screenings in the open air and …Gorilla Circus Trapeze Lessons. Apparently it provides a great work out. Summer body anyone?
SATURDAY 27th JUNE
Fifty Shades of Grey @ Bussey Building, Peckham
The Roof Top Film Club are putting on a whole host of outdoor film screenings across various London locations this summer but when we saw that Fifty Shades of Grey was showing at this awesome venue in Peckham we thought we ought to give you a heads up. Apparently the latest literature instalment from E.L. James is about as sexy as an eye test (aka not that hot – unless you've got a thing for ophthalmic instruments) but with 20 minutes of solid sex scenes under the stars – and way too much air time given to Jamie Dornan's nipples – we're wondering how anyone could ever miss this opportunity. It could be the night of your life. Or it could be very very awkward. Roll the dice.
---