"Gatsby brunch? What Gatsby brunch?"
As you may have noticed, the 1920s are very in right now. Parties have been popping up all over town, bringing along the best of the roaring twenties: swing music, flappers dresses, and fabulous dances. But we reckon we've found a party that Jay Gatsby himself would be proud to throw. The Gatsby Brunch is swinging its way to Proud Embankment, and Fever have got your invites all lined up. Time to party like it's 1925!
Inside the beautiful Art Deco venue, the liquor flows and the dancing begins. To give you the energy for all the moves you'll be throwing out, The Gatsby Brunch starts – surprise surprise – with a bottomless brunch. A three course brunch, featuring dumplings, suckling pig, veggie vol au vents, and a dessert of either strawberry and gin trifle or chocolate brownie. Sounds peachy, particularly when you add in the bottomless cocktails. Good thing we left Prohibition in the 1920s, isn't it?
Once you're suitably liquored up, it's time to shake a tail feather on the dancefloor. The Gatsby Brunch is also an immersive swing dance show that's guaranteed to get you up on your feet. You'll learn how to Charleston like a pro, but if you've got two left feet, you can just watch the pros strut their stuff.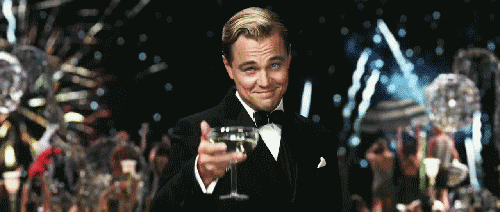 Away from the dancefloor, you can swan around and pretend you've stumbled into Gatsby's mansion. If you can resist the urge to recreate THAT Leo pose, then you're a better person than me. The Gatsby Brunch is set to be the social event of the season, so don't miss out dahlings. Grab your tickets here, and enjoy all the roaring twenties has to offer.
Tickets to The Gatsby Brunch are available here – be sure to check out more of Fever's top events.
---