Funny pub signs are guaranteed to get a laugh, especially in London (home to over 95 separate 'Gin Thursday' clubs, we kid you not). We like to think there's only one person writing them, flitting about London like some sort of Sarcasm Fairy, sprinkling cheer as they go. One thing's for sure, whoever is writing these should be paid more.
1. The "Are you a liability?" one.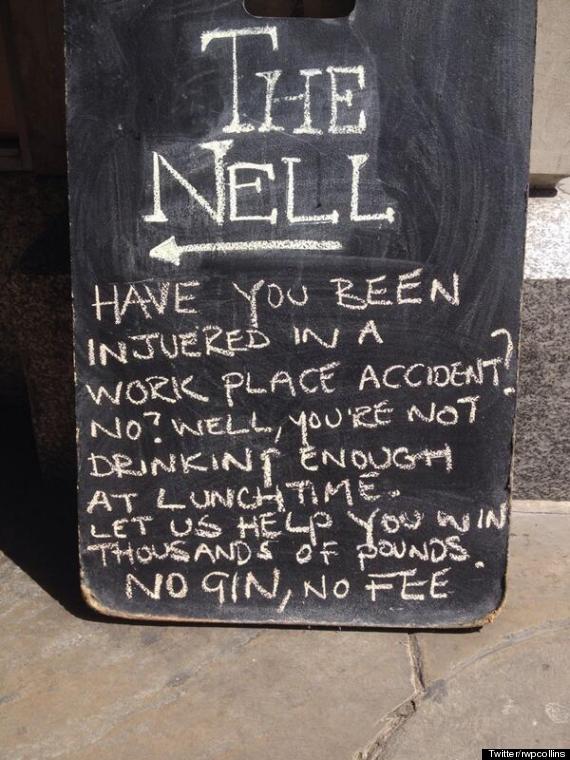 2. This one for all the bar hands out there.
3. The "I'm a poet but I also know it".
4. The "Open Arms" one.
5. The questionable quoting choice.
6. The "I'm making the most of my location between Agent Provocateur and Ben Sherman".
7. Always read the fine print.
8. What doesn't kill us makes us (drink) stronger (drinks).
9. And I distrust the exuberance of your exclamation marks sir.
10. And…this?
---