Life can be so hard can't it? That strenuous action of lifting a glass from the table to your mouth and heavens forbid, swallowing, is JUST exhausting. Well, look no further my fermented friends, Alcohol Architecture is literally cloud nine for all liquor lovers: a bar where the air is saturated with alcohol.
Being at a loss of ways to inundate ourselves with booze as it was (ha), design duo Bompass & Parr's cocktail cloud lets 'absorbers' soak up a sweet mist of fine spirits and mixer (in a 3:1 ratio), generated by power humidifiers.
Situated on the site of an ancient monastery in Borough Market, spending 40 minutes in the chamber is the equivalent of drinking a large drink; except rather than sipping, you've absorbed it through your lungs and eyeballs. This way, the alcohol bypasses the liver, making it 40% more efficient than drinking it, as well as being (we assume) less fattening!
Apparently it's so humid in there that you can't see further than one metre ahead of you. We expect that by the end of the session, you won't be able to see at all!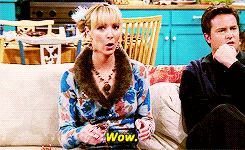 Featured Image Credit: CNN
---