Christmas is, of course, different in every family.
Some grandmas will keep their teeth in for lunch, some won't. Some families may still play 'let's see if Santa's come' (ahem), some won't. But there are certain aspects of Christmas day that absolutely do not differ between households (in addition to everyone waiting in anticipation for the Queen's speech, obvs).
1. Anticipation
You are now in full on Christmas mode. You're in your childhood bed. You've been drinking (spiked) hot chocolate all night. The air smells of pine and cinnamon. Admittedly it's not the 6:30am start you used to torture your poor parents with but if everyone isn't up by 9am – you're bringing out the ice bucket. IT'S CHRISTMAS EVERYONE. You can't be left with your wild imagination and crazed impatience any longer. It's not like you've been waiting 364 days or anything…
2. Alcohol for breakfast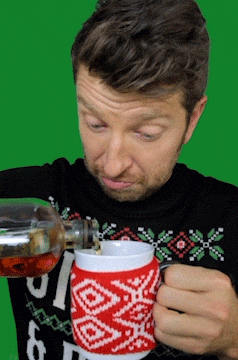 Start as you mean to go on. Enough said.
3. Made up for by an undoubtedly healthy and nutritional breakfast
Just had three mince pies, some Quality Street and two glasses of Bailey's for breakfast.
God, I love Christmas.

— Hallion Battalion (@thatweecafe) 22 December 2016
Again, say no more.
4. Excitement for PRESENT TIME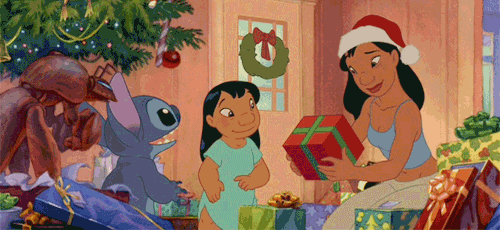 Now, we know that Christmas isn't just about presents (just being the operative word here), but in our opinion, (having lived in London for so long making shopping in Primark a stretch at the best of times), the prospect of receiving that new coat/bag/hoover, is almost too much to bear. New clothes are as fantastical as a Greek myth so we ain't going to be apologising for acting like children when we see that Santa's been, thank you very much.
5. Perpetual social media-ing
You know it's ridiculous, and you want to kick yourself for not being completely immersed in the childhood family Christmas spirit of no phones or laptops, but you just. can't. help. it. Not only do we want to see which new Michael Kors little miss fancy pants got (and laugh at her hashtags, thanking the world you're not that spoilt/lame), but our cat looks far too cute in his Santa outfit not to share with the world.
6. Family feuds
It isn't Christmas without someone crying over their stuffing or into their eggnog. What people don't realise is that families don't spend prolonged periods of time together for a reason. That time your mum forgot to pick you up from school? The time when your sister kissed your mate from uni a few years ago? It will be brought up. And it will be ugly. Not to mention the scraps that will inevitably happen over who does the washing up/what Christmas film will be watched/why on earth you would want to baste the turkey.
7. Endless eating, followed shortly by guilt, sickness and food coma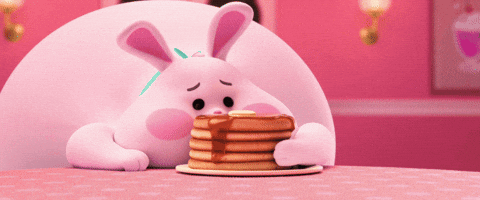 We doubt we'll ever know why it is completely acceptable – in fact, encouraged – to eat yourself unconscious on Christmas day. Drink yourself unconscious? Most weekends. But EAT yourself unconscious? That's an impressive feat, and one we bet all of you undertake annually on a monumental level. Every year we put ourselves through the 'just. one. more. bite' battle with the roast potatoes. And every year we lose. Horribly.
8. The post-dinner nap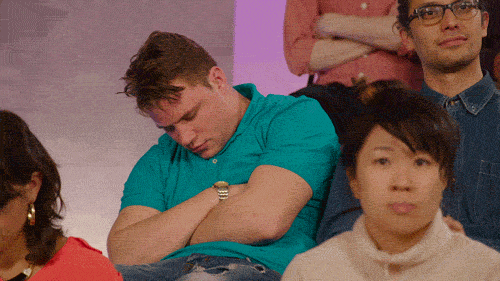 Helped sportingly along by the Queen's speech. We knew it was on for a reason.
9. Spending the night in your old bed
You've never had a better night's sleep than in your old bed. Particularly after a day of drinking, eating and watching TV. You're amazed as to how it still feels and smells the same (and of course, the same football quilt), and for a minute you reconsider moving back home and staying here forever. That is, until you wake up with cold feet because it's a single bed and they poke out the bottom. Back to our double in London, thank you very much.
GIFs via GIPHY