With Spitalfields Market and Boxpark in close vicinity, Shoreditch is a buzzing hub for top-drawer lunch grub in East London. We've sampled a fair few options, and put together a selection of our favourite snack spots in the area, all weighing in at around the £8 price-mark. Obviously, it's all a matter of opinion, so we've included a few honourable mentions below the list.
1) Sushilicious/Falafelicious, Boxpark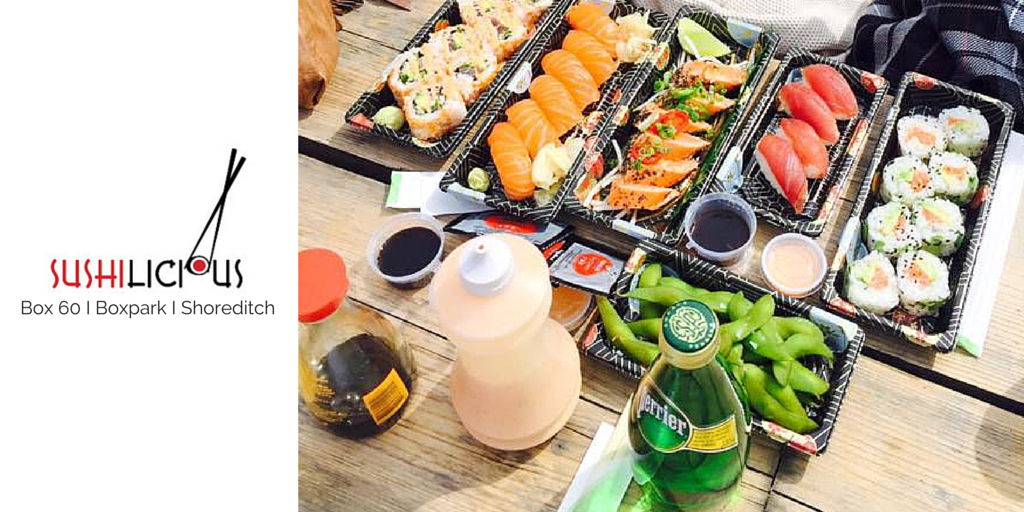 2 separate plots in Boxpark, the '-icious' venues are owned by the same business partners. Falafelicious queues out the door for its incredible falafel pitas with DIY buffet salad, while Sushilicious does a killer lunch box with a free drink for £6.90 when you order with Fever.
2) Bleecker Street, Spitalfields
Bleecker Street is the king of burgers. In reality, it's a little more expensive than that £8 budget we set, if you add fries, but the burgers themselves are so damn good that they're definitely worth trying on their own.
3) Mother Clucker, Old Truman Brewery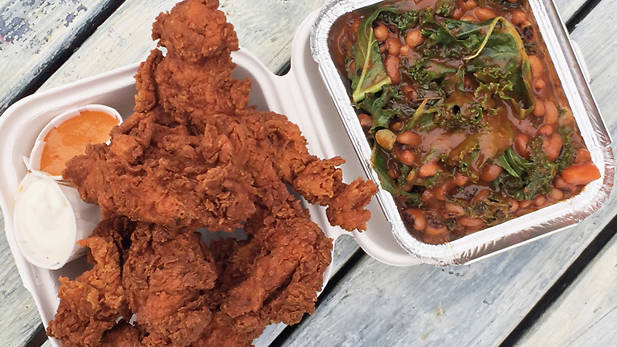 Fried chicken so good that it garners queues across the Old Truman Brewery yard each day. You'll need a bit of patience, and £8 for strips, fries + a drink, but boy will you be grateful once you get there.
4) DF Mexico, Hanbury Street
A rainsafe choice, DF Mexico is a trendy little eatery just off Old Truman Brewery. A little-known venture from the Wahaca franchise, they have a system where you can order on a screen at the bar for ease of purchase. Their grilled steak burrito (£7.95) is absolutely the one.
5) Bukowski, Boxpark
The second burger joint in our list, Bukowski gets in because it's awesome. And because we really, really like burgers. Again, it's a little more pricey than some of the other options, but you won't regret forking out a couple of extra squid on the Fat Gringo burger.
6) Indigo, Spitalfields
A new addition to Spitalfields market, Indigo is trying to win the world over with its healthy take on Indian street food, starting with East London. The freshly-made biryani is the one to go for, available with a drink for £7.50 on the Fever app.
7) Orange Buffalo, Old Truman Brewery
These sticky 'Murican-style chicken wings are absolutely legendary around the streets of Shoreditch. Noticeable for their luminescence, the wings are £6 for 8 and 50p thereafter. Plus their 'Snake in the Basket' throws in a blow-your-head-off spicy wing, for a naughty game of lunchtime roulette…
Honourable mentions: Pilpel (falafel, Spitalfields), Poppie's (fish and chips, Spitalfields), Chop'd (healthy option, Spitalfields), Meat Porn (roast/smoked meat, Old Truman Brewery), Cafe Carribean (Carribbean, Spitalfields).
---