Everyone has their grumbles about London's tube service. There's too many delays, it's too packed, no beer fridges etc. But how bad is it really? Some might say that it's the best transport system in the world. Others might not. Have a read of the following potential improvements, and see if you agree.
1. Phone Service
How many times have you unlocked your phone and realized there is nothing to do without service?
I personally do it about 5-6 times a journey… Then I feel stupid…
Ps: Nice shorts on the right ;).
2. Toboggans
I always feel depressed when I take the escalator. They're all 500 miles long… How good would it be to have a toboggan and just slide all the way down?
3. Tubes height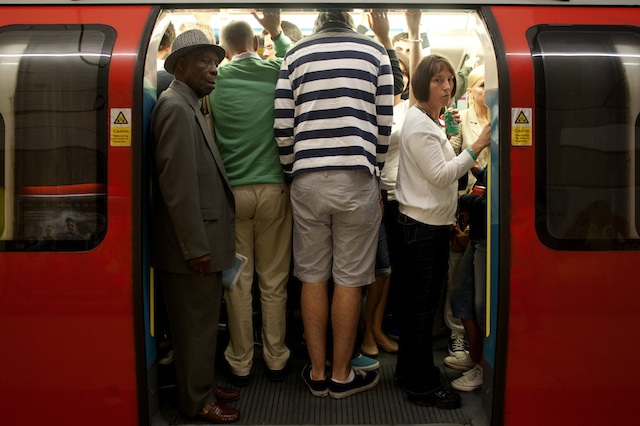 As a tall person, I notice that standing up on trips in London usually end up with a torticollis (twisted neck)… As a leader of T.P.W.B.T (Tall People Want Bigger Tubes) I ask the mayor of London to enlarge the tube carriages. Please!
4. 24h Tubes
I love hanging out with my friends and having fun but I always have to catch up the last tube back home. Fortunately, the news is that the tubes are becoming 24-hour. But that seems to have been promised a long time ago, when will it become a reality?
5. Tube announcements
Tube announcers could be more funny, for example: 'As you're getting on the train, please stand behind the yellow line, because a 28-tonnes train versus your body – I know which of the two my money would be on…' (by Agata Sadza from the Londonlist).
6. Hire a zoo carer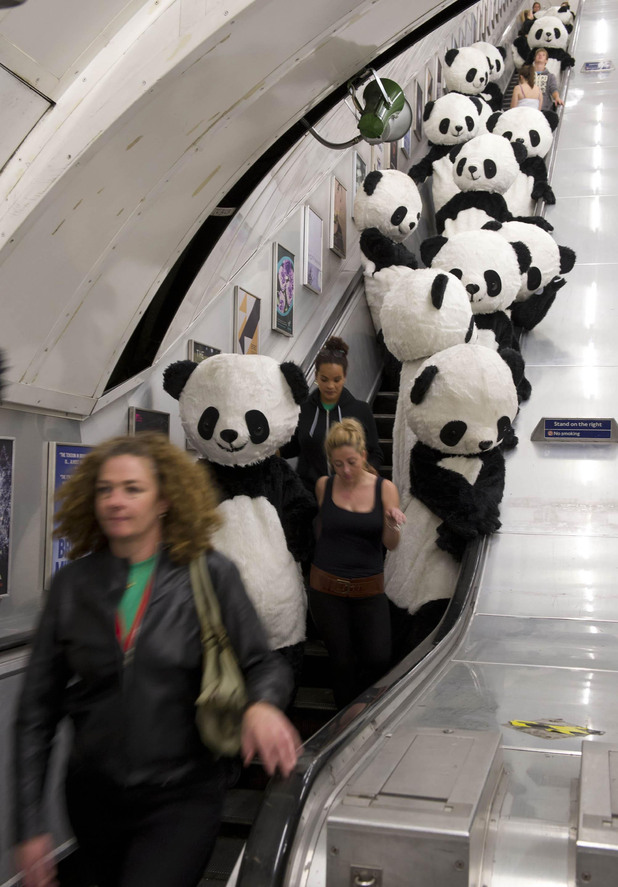 Runaway pandas is becoming a real issue on our underground system. In order to preserve the physical integrity of voyagers, the London Underground should surely hire TFL zoo carers to avoid such situations.
---