We don't need to be told again. We are Generation Y. Code for Spoilt Brats. Babied by our parents, permanently seeking instant gratification, unable to finish what we… Wait, where was I? If our parents were Baby Boomers, then we're just Big Babies. So it's no surprise really that London has finally given us exactly what we've always wanted: LOADS AND LOADS OF CRAZY FUN GAMES AND EPIC SLIPPY SLIDES. Here's a list of four events happening in London in the near future that will get you more excited than a sugared up kid at a sleepover.
1. Crystal Maze could be (and most probably is) coming back as an interactive, live event in London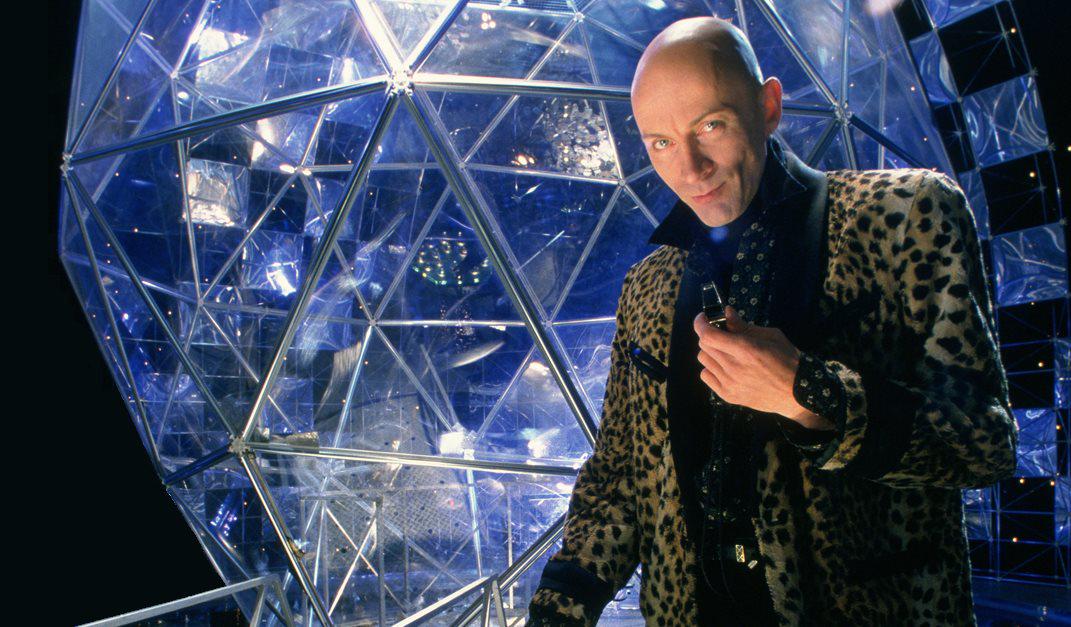 If you grew up in the nineties, the day that they announced that Crystal Maze was being axed from Channel 4 was probably the most disappointing day of your life. It did things to you that even being Bamboozled on Teletext could not. We're talking dark places – darker than a Spice Girls break up. Darker than the other day when you fancied a Freddo and realised they now cost TWENTY TWO PENCE. Anyway, fear no more because the Crystal Maze is set to come back, in the form of an interactive, live game which Londoners can actually play!!! And yep, Richard O'Brien is back too (albeit in projected form). Think you've got what it takes to battle through the Aztec, Medieval, Industrial and Futuristic zones? First you'll have to donate some serious moolah to their crowdfunding page. Saying that, they have already raised over half the required £500,000 so between you and me, your chances of reaching the Crystal Dome are looking pretty good.
2. There's a water slide coming to King's Cross this weekend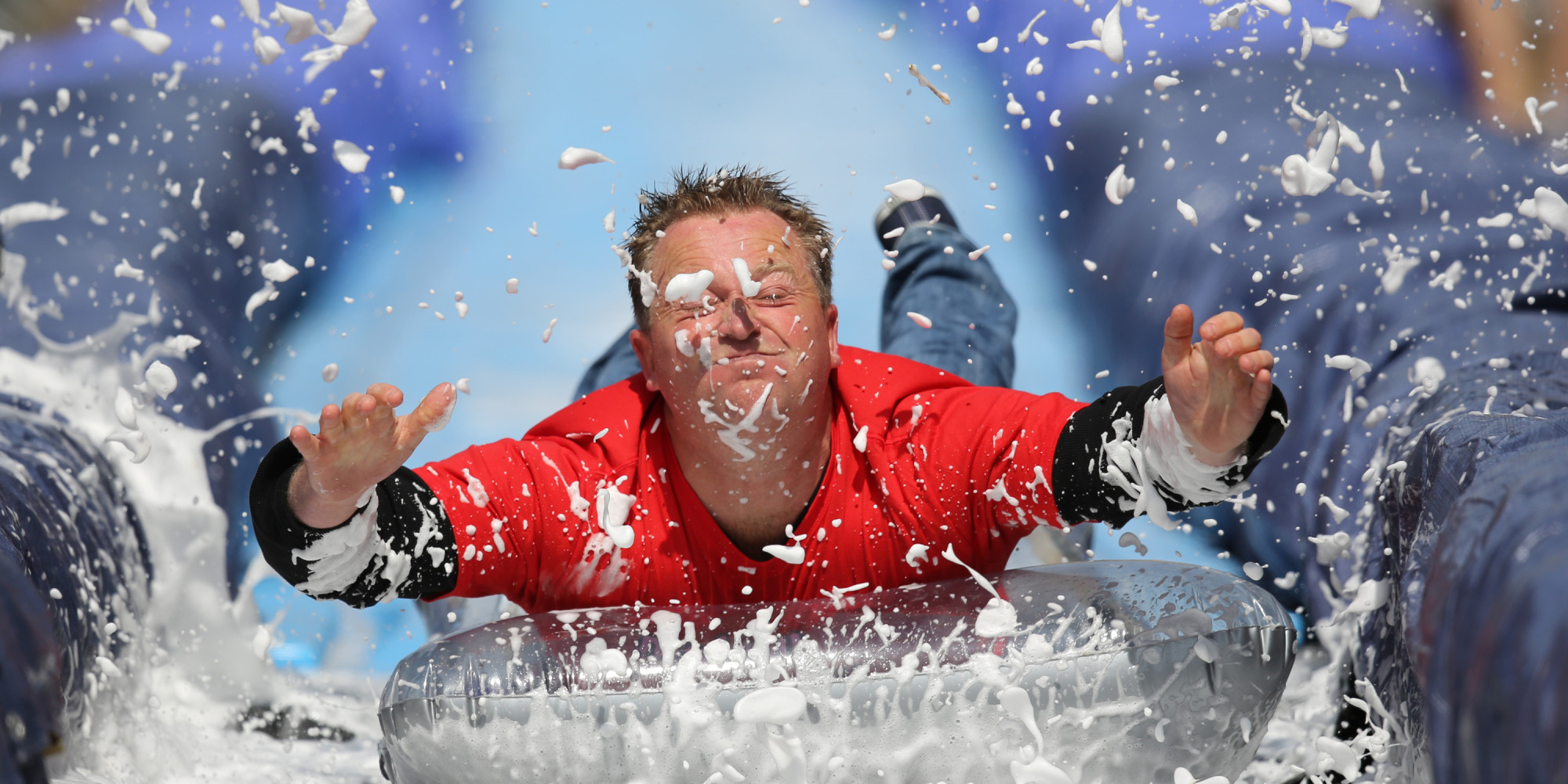 Ever dreamed of riding a big slide to work every day instead of the tube? Well, your dreams are about to be realized just behind King's Cross Station. Apparently, if you stood this 100m long slide vertically, it would be just a little shorter than the London Eye. And a hell of a lot more fun, we're hoping. This giant inflatable water slide will be popping up at King's Boulevard this Friday and Saturday (June 19-20) from 07.30 until 19.30. And what's even better is that you have to be over 18 years old to ride the slide, proving that this one ain't for babies. It's for big babies.
3. Carsten Höller brings flying mushrooms, moving beds and…more slides to the Hayward Gallery.
The German artist returns to London this summer after the knock out success of his slide installation in the Tate Modern Turbine Hall in 2006. The aim of this art exhibition, entitled Decision, is to constantly make visitors reflect on the decisions and choices that they make. And there are some pretty fun options. You can walk around wearing a helmet that turns the word upside down; have some fun with some giant mushrooms; or take a pill that's been dropped on the floor. We haven't tried one yet but if the outdoor flying machine is anything to go by, we're expecting similar highs. Apparently us Gen Ys are more rebellious and more reckless than our parents were. So for us big kids, it ain't a case of yes or no, it's a case of what else?
And here's what else…
4) A REALLY REALLY GIANT SLIPPY SLIDE IS COMING TO LONDON (we're just not quite sure when)
It's not set in stone yet but the Facebook event pretty much says it is so get your goggs on and your rubber ring ready because a 300m slide is (almost definitely) coming to London this summer. And you know what, it's about time too. Liverpool has had one. And so has Bristol. And they told us that it's basically THE most fun you could ever have with your clothes on. How naughty.
---