There's no denying it, West London has got some pretty great green spaces. Portobello Road can be kind of cute too. And you know those wide leafy streets lined with really big white houses? Well, I'm pretty sure that's what Heaven looks like. But be warned. When darkness descends this place gets dangerous. (And we don't mean in the South London way). Here's why a night out in West London could end up being the worst night of your life:
1. You'll get there on the District Line. (And it probably would have been quicker to walk).
2. Pre-drinks will be purchased from Waitrose.
3. But hurry, it will close at 8pm.
4. (Like everywhere else in West London).
5. You'll probably bump into someone from Made In Chelsea.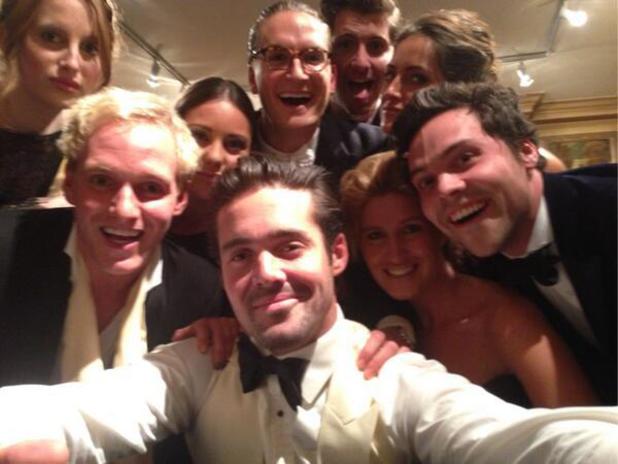 6. Or someone who knows someone from Made In Chelsea.
7. Or just Prince Harry.
8. If you don't have two surnames no one will speak to you.
9. Your pint will cost more than a burger.
10. And your burger will cost more than a small flat.
11. And a small flat…let's not even go there.
12. Someone will introduce himself to you as Tarquinius.
13. (And it will actually be his name).
14. At least 5 people will tell you that they knew Cara Delevingne before she was famous. And that she's actually "a really great girl".
15. People will insist on dropping small red berries at the bottom of your glasses.
16. Someone from Notting Hill will try and convince you that they're cool because they're not from Chelsea.
17. But essentially this amounts to the same thing.
18. (And their trust-fund will be bigger than your long-term life goals).
19. You'll see so many red trousers you'll start to think it's a fancy dress party.
20. And everyone was told to come as a twat.
21. You'll share drinks from a fish bowl with really really long straws.
22. Whilst pretending you're not worried about the germ pool that must be accumulating at the bottom.
23. Hugh Grant will be anywhere and everywhere (trust me, that's a bad thing).
24. You'll see more 4x4s parked on a street than you did when you went to the countryside that time.
25. (And by countryside, I don't mean Richmond).
26. There also might be a velvet covered Porsche floating around.
27. It's probably the only place in the world where you could end up at a Margaret Thatcher themed club night.
28. No but actually.
29. Or here:
30. (Which is arguably worse).
31. The graffiti won't have much on East London's.
32. But at least people won't try and analyse it with you.
33. They'll just talk about "third-world" countries they visited last year. Like Peru…
34. Even the drug dealers will have gone to Eton.
35. The girls will be out of your league.
36. And you'll feel just a little bit overweight at all times.
37. (And very on edge).
38. You'll leave with self-esteem issues.
39. And you'll wake up broke.
---