It's not that we think that the ushering in of a new year will bring about a personality transplant worth of an Oscar performance. It's just that there are some things we like to tell ourselves we'll do in the decidedly desperate hope that maybe, maybe we'll actually do them. It's the same reason you haven't set your Instagram to private yet and why you leave an inch of wine in the bottle after drinking the rest.
1. You'll start using bags for life.
2. You'll never shop on Oxford Street on a Saturday.
3. You'll only shop in Tescos/Sainsburys at the Golden Hour.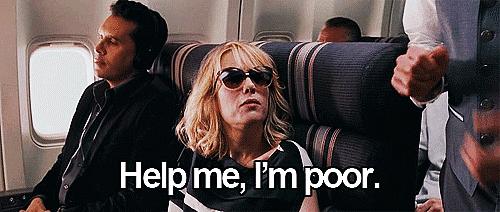 4. You'll refuse to pay above £5 for a single.
5. You'll try and visit your Zone 4 mates once a month.
6. You'll 'give back' once a month.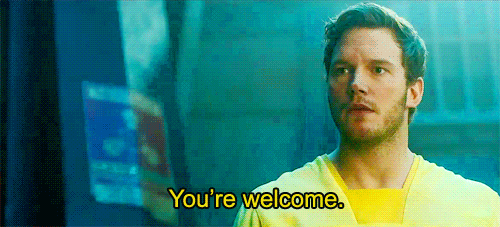 7. You'll exercise 3 times a week.
8. You won't buy another gym membership.
9. You'll cancel your old gym membership.
10. You'll drink less wine.
11. You'll drink less beer.
12. You'll drink fewer spirits.
13. You'll drink more green tea.
14. You'll learn your barista's name.
15. You'll bring more packed-lunches (bye bye Pret).
16. You'll find a nicer AND cheaper place to live.
17. You won't cry when your overdraft maxes out.
18. You won't cry when your bills arrive.
19. You won't cry when the bus driver shouts at you.
21. You'll become more tech savvy.
22. You won't rely on CityMapper as much.
23. You'll attempt to learn all the Tube routes.
24. You'll increase your radius on Tinder.
25. You will go on 'dates'.
26. You will go on 'dates' to the museum/the theatre/anywhere but the pub.
27. You will start cycling to work everyday.
28. You won't get the Tube on the weekend.
29. You will take the stairs at Covent Garden.
30. You'll listen when someone talks to you on public transport.
31. You'll carry hand sanitizer with you at all times.
32. You WILL convince your mum it's a safe place to live.
33. You'll give thanks more often.
34. And you'll remember how lucky you are.
35. Because you live in THE best place ever.
All Gifs found on Tumblr.
Featured Image: savysec.co.uk
---