Bear with us, we know it's a little morbid. But, after seeing that awesome Australian infomercial song on Youtube (you know the one right?), we decided to do our own little London-based tribute. So get ready, it's about to get weird. And a little bit gory.
1) Get on the wrong side of a sushi chef at Benihana
SWISH.
2) Run through the Surrey Docks beehives naked, covered in honey
OUCH.
3) Stay in Infernos for more than 3 hours
ARGH.
4) Ask to see the wine list at the Bridge Cafe (off of The Apprentice)
THE WHAT?
5) Refuse to mind the gap on The Underground
MENTAL.
6) Starve to death working as an unpaid intern for many months
WHO NEEDS MONEY?
7) Ride a Boris bike out of the top floor of The Shard, smashing through the glass as you do.
NICE.
8) Dip a toe in the most sewage-infested section of The Thames
EW.
9) Tell a black cab driver he smells funny.
YOU WOT MATE?
10) Hug a Shoreditch hipster and suffocate in his(/her) beard.
AWW.
11) Overdose spectacularly on drugs bought from *those guys* who want to be your friends in Camden.
WAIT, WHO'S CHARLIE?
12) Drink yourself to death on champagne at a boozy afternoon tea.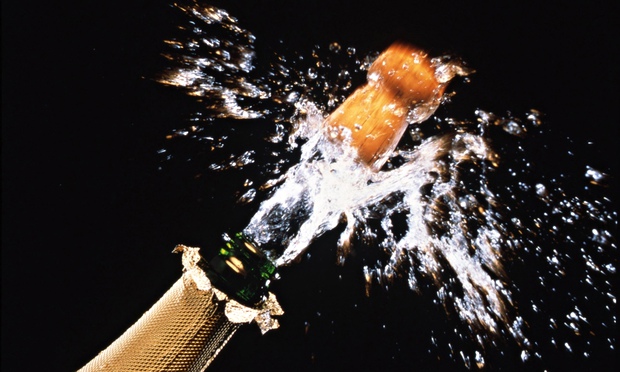 GLUG GLUG GLUG.
13) Wear a wooly coat and gloves on the Central line in rush hour, roast to death.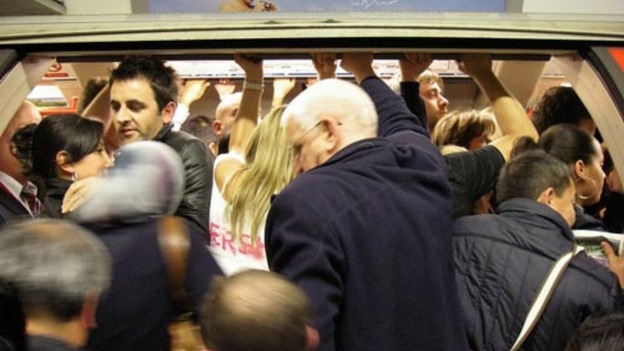 CANTBREATHE.
14) Attempt to recreate Anchorman scenes at the bear pen in ZSL.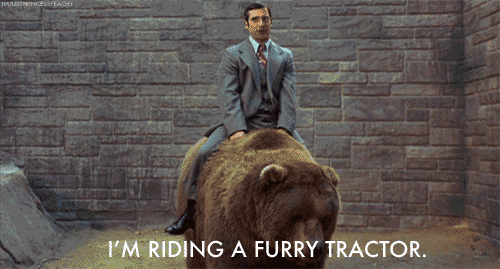 NOBODY MOVE.
15) Get run over taking a selfie in the middle of Park Lane.
GREAT PIC THOUGH.
16) Paint yourself grey and lay flat on the pavement of Oxford Street on a Saturday afternoon.
OUCH (x2).
17) Miss brunch one day.
SURELY NOT.
18) Climb to the top of Nelson's column and jump off, shouting 'For Queen and Country!'
MAYBE DON'T.
19) Invent a time machine. Return to 1888. Bump into Jack the Ripper.
OH HEY, I DIDN'T SEE YOU THERE.
20) Meet a creepy guy under Westminster Bridge who slaps you up with a wet fish.
LOLWHAT.
---