Happy birthday little Prince! We'll celebrate by taking it back to the time Prince George outshone Princess Charlotte… at her own christening…
1. Inside that black box was a little baby awaiting to be christened.
2. But strolling alongside her was Prince George A.K.A third-in-line-to-the-throne-and-don't-you-forget-it.
3. His garms were kind of wavey. And totally retro. (Yep, that's a look fresh from Daddy's 1980s wardrobe right there).
4. And he had his strut down. **Lean back, lean back.**
5. He'd been practicing his wave game.
6. Meaning his sass-factor was kind of off the chart.
7. He knew where the camera was at all times.
8. Like, literally every second.
9. And he even had a bit of wardrobe advice for his Grandma. "That hat? I mean…"
10. Sometimes he peered in on his sister – just to check she was still there.
11. But all in all he thought her presence was kind of unnecessary. So he tried to wheel her off.
12. For a few seconds all eyes weren't on Prince George. And that was upsetting.
13. But order was swiftly restored and dominance reasserted.
14. Because all that kissy-kissy stuff we saw?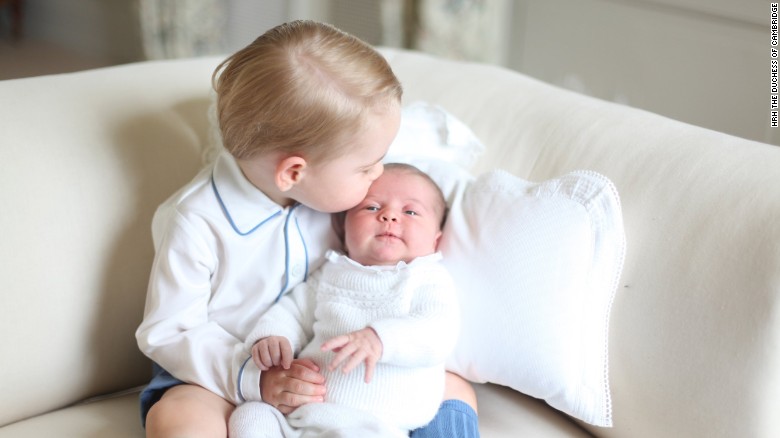 15. Was utter BS.
16. This was Prince George's day to shine.
Adapted from BuzzFeed.
---