So you may not be going back to school anymore, but sometimes it feels like our year restarts around September time anyway. And truth be told, that can seem quite hard in London. You don't get to buy any new stationery like you used to, you don't get half days for "introduction classes" and everyone seems far too keen to talk about the upcoming winter drinks menus (us included). BUT WAIT. September is amazing! So much more to look forward to than 'le pumpkin spice'. Don't believe us? See for yourself.
1. Because it's gonna rain cats and dogs at Battersea…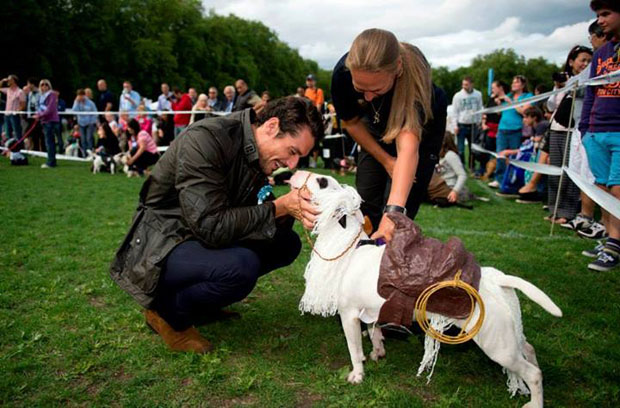 The famous Battersea Annual Reunion and Fun Day (open from 11am til 4.30pm on Sunday the 6th) is your chance to bring along a furry friend for stalls, tricks, games and of course lots of lovely pets.
2. And because you'll be seeing plenty more dogs in general.
3. Especially in coats.
4. Lots of coats.
5. Because the art is going to be off the wall (literally!)

The London Design Festival (19-27th) has over 300 events going on, showcasing exceptional art and artists from around the globe including this incredible installation in Covent Garden.
6. Because the leaves will start to do this pretty soon.
7. And look like this.
8. Because if that's a bit optimistic, the rain can look like this in pictures.
9. Because Totally Thames is totally coming.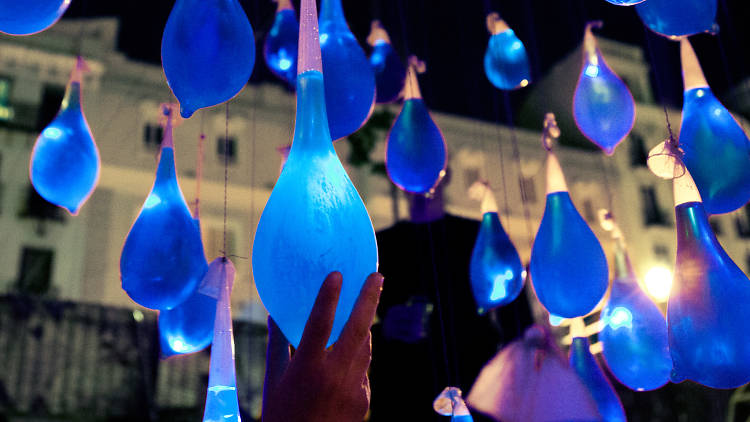 Lasting from Sep 1st until Wed Sep 30th, this month is dedicated to all things water like this cool feature by Luzinterruptus.
10. Because your exercise habits transform.
11. And because every Sunday night will end like this.
12. Because the mother of all meat-feasts is on its way.
On Saturday 5th and Sunday the 6th Grillstock in Walthamstow will be offering more bundles of BBQ than you could shake a stick at and live music to shake said stick to as well.
13. And because we won't feel guilty chowing down on things like this.
14. Or this.
15. Because if 'tats' not a good enough reason…the London Tatoo Convention is coming!
Body art lovers flock to this annual convention, happening between Friday the 25th and Sunday the 27th, showcasing some of Londons best and brightest in the 'ink'dustry.
So smile London, September is a go!
---