Cycling in London. Everyone seems to be doing it these days. In fact there are more than half a million bicycles to be spotted in London each day (not quite as many as in Beijing…) Whether you mount the saddle or not, you'll be familiar with some of the different types of cyclist to be found in London. Here is our line-up of the stand-out 11:
1. Ultra-safe Jane
Wearing a helmet, reflective clothing all over their bodies and with enough warning lights to power a rave, Ultra-safe Jane won't be winning any fashion awards. They will, though, be 100% safe!
2. Tour de France Tony
Aerodynamically dressed, Tour de France Tony usually provoke a deflagration when he pass near you. In other words stay back, his high speeds could set you on fire if you come too close.
3. Hipster Henry
After getting rid of mainstream transportation, Hipster Henry has invaded the streets of London with his second-hand bike and his beard flapping in the wind.
4. Naked Tom, Dick and Harry
A bit of a wild-card entry. Tom, Dick and Harry think that London is safe enough to ride around in the buff. Do we agree? If you do, then join them on the Naked Bike Ride on June 13th!
5. Loved up Jim and Wendy
So cute. Waiting on the top of the hill for hubby to catch up, Jim will always be with Wendy on the roads.
6. Timmy the Tourist
Let's be honest Londoners: Timmy and friends can be annoying. Stopping at every corner, they don't know the traffic rules, and will clutter every cycle path.
7. Highly-equipped Eddy
Tyre pressure? OK! Body temperature? OK! Altitude? 125 ft.! Projected journey? 12.34 miles! Calibration sprockets? OK! Lights? ON! Eddy's good to go!
8. Granny Jean
Having retired and with a lot of time on her hands, Granny Jean often likes to create traffic jams just to ruin the lives of London drivers.
9. Businessman Brian
Brian is usually found riding fold-up bikes in his suit. He's a 'professional' cyclist, or at least the most formal in London.
10. Old-school Rupert
New bikes and new cycling gear are not that cool. Instead, for this summer Rupert's gone with the old-school style: ultra-warm clothes, ultra-heavy bikes but an ultra-cool style.
11. Spin-class Sally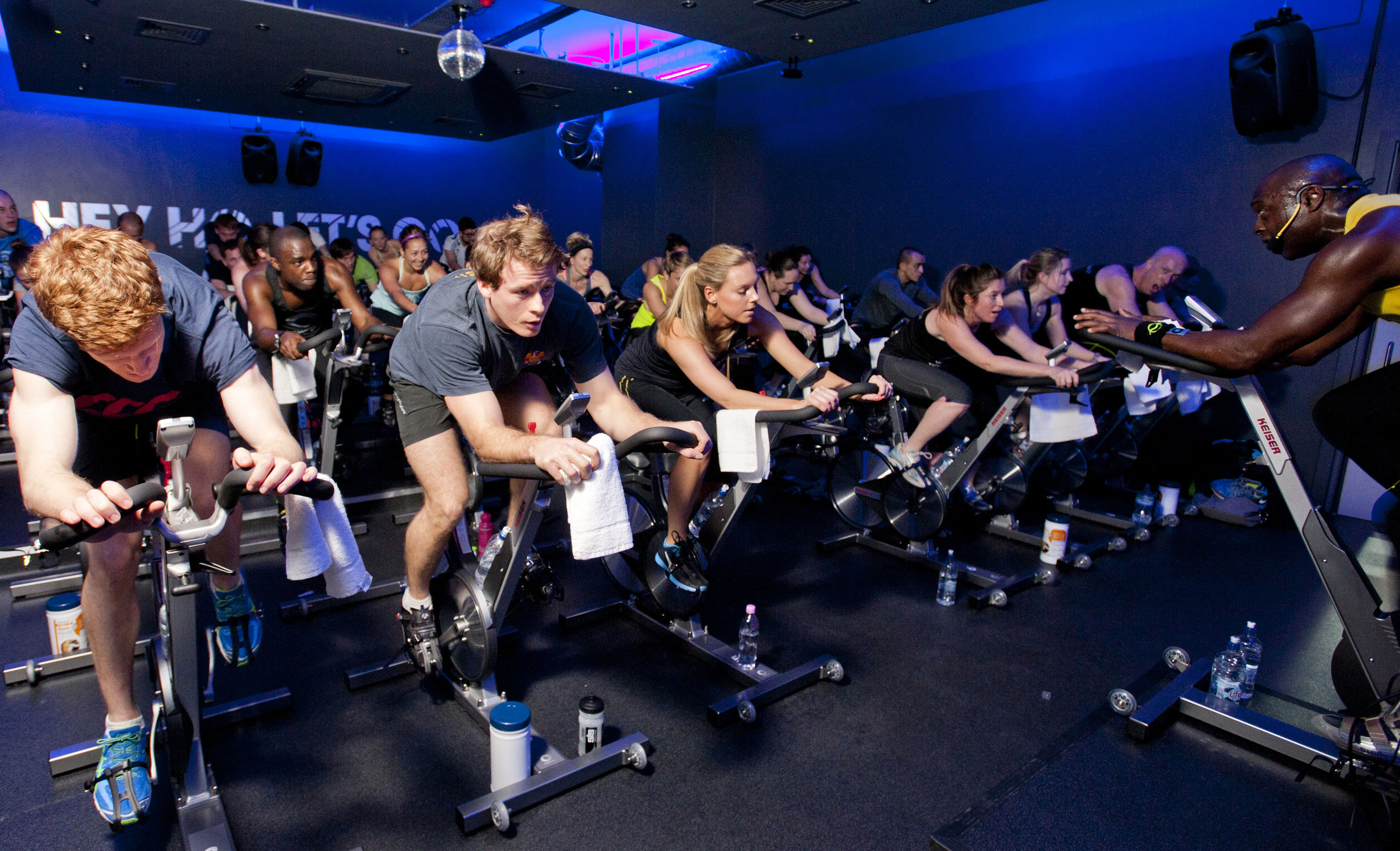 It takes a certain type of nutter to want to get in the saddle at 6am to the sound of blaring techno music, with a superhumanly fit instructor shouting orders at you. Spin-class Sally, you don't actually go anywhere, but boy do we salute you.
---