Thought you knew London? Did you know about the secret Space Invaders dotted about? Or the hidden ears in Covent Garden? Think again. What with our name being Secret London n'all that, we thought we'd compile a list of some of the city's best kept secrets. Prepare to be dazzled by the marvel, the historical wonder, the downright cheekiness of…
1) This nosey statue in Admiralty Arch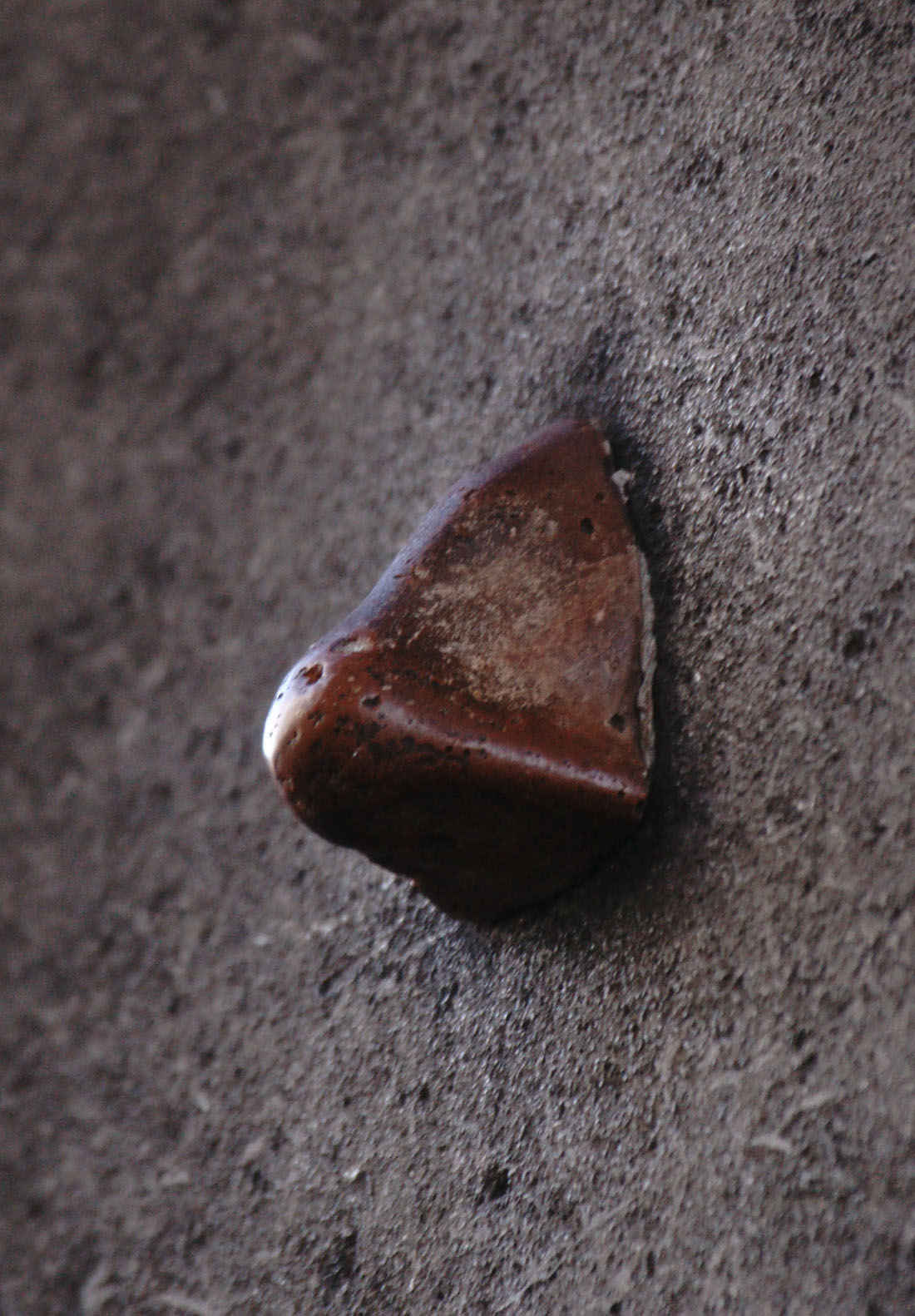 One of 7 installed around London by artist Rick Buckley in 1997, the nose is part of a secret protest against the Big Brother society. Many thought it to be a reference to the Duke of Wellington, who was famed for having a sizeable schnoz, until the truth was revealed.
2) This lethal water pump in Soho
Going by the name of John Snow's Water Pump, this installation survives from the cholera outbreak of 1854. It was John Snow (the physician) who realised that the water was behind the outbreak, so had the pump's handle removed.
3) This WW1 (not WW2) bomb raid damage to St Bart's Hospital
Most people associate air raids with WW2, but evidence survives from the odd attack carried out in the First World War. The damage sustained to St Bart's (the scene of Benedict Cumberbatch's famous Sherlock jump) was caused by one of a small number of German zeppelin bombers, in 1915.
4) This mind-bending window in Trafalgar Square
Don't scratch your eyes, this is a real picture of a window in St Martin's in the Field, designed by Iranian artist Shirazeh Houshiary. It was inspired by the way water distorts and reflects things. Trippy.
5) This cute little statue of a dog that started riots in Battersea
Erected in memorial to a dog that was used as a medical experiment by Professor William Bayliss in 1906, the statue became the centre of a heated ethical battle between animal right's activists and medical students. Consequently, it had to have a 24-hour police guard.
6) The disused Aldwych Tube Station in Temple
Also known as the Strand Station, this little relic of London's historic tube system was opened in 1907, and served as an air-raid shelter in the war. Since closure, it has featured on Sherlock, Mr Selfridge, V for Vendetta, Creep and Atonement.
7) And these hidden Space Invader mosaics, across London
From French artist Invader (for real), these installations are hidden across London, Paris and Hong Kong. We know there are a few in Covent Garden and several in East London, have you ever spotted one?
8) This dirty ol' gas light in Embankment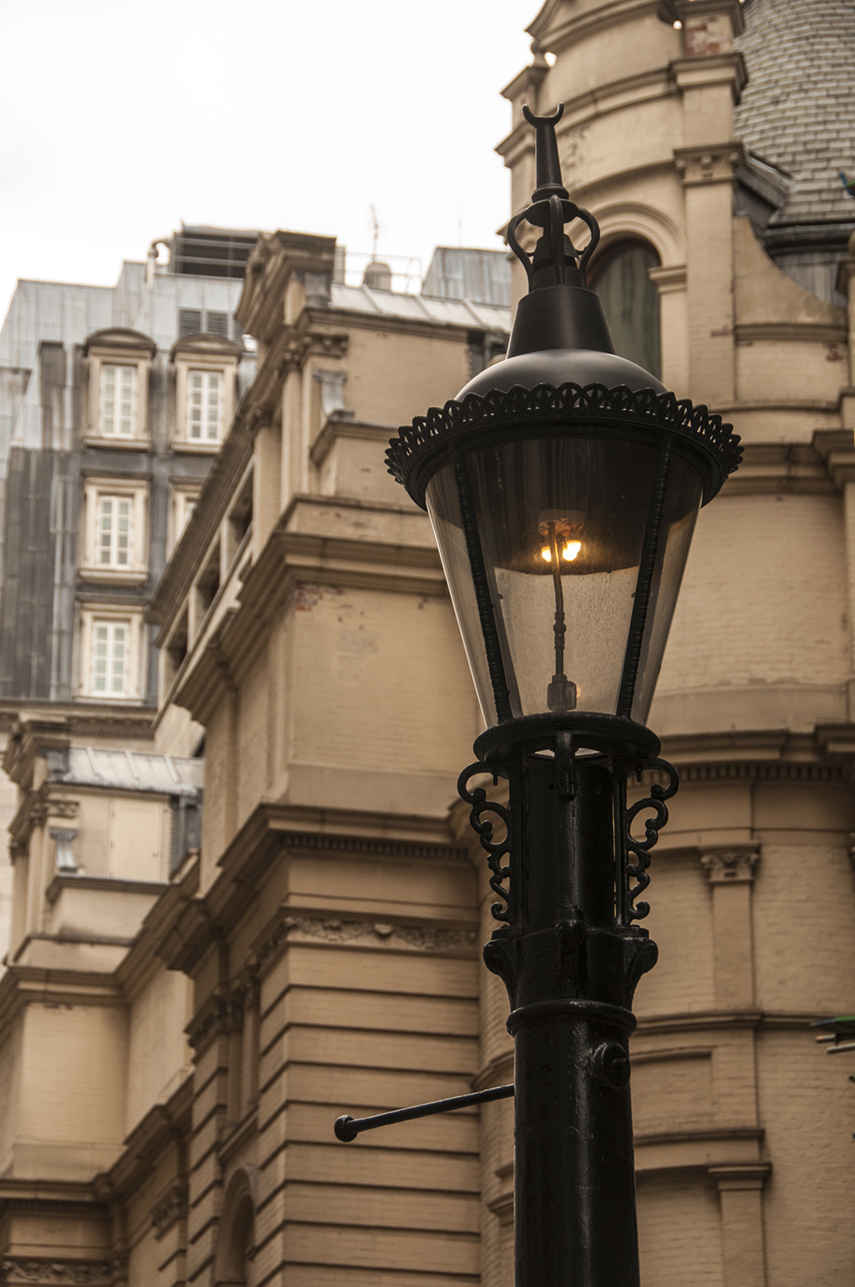 Waste not want not, right? Well, the Victorians took the proverb pretty seriously, setting up this 'sewer ventilating' street light, that runs off toxic fumes from the sewer. Incidentally, it's also where, Victorian, um, ladies of the night used to stand.
9) Wilton's Music Hall in Tower Hamlets
Shiver me timbers, this ancient music hall was founded as an ale house for thirsty sea captains in 1743. The grade 2* listed building is said to be the oldest music hall in the world, and to this day hosts live entertainment.
10) And… these creepy hidden ears in Covent Garden
Ever heard someone say 'the walls have ears'? Well, in at least in a couple of locations in Covent Garden, it's quite literally the case. They are the brainchild of artist Tim Fishlock, who apparently wanted to create something eary.
---